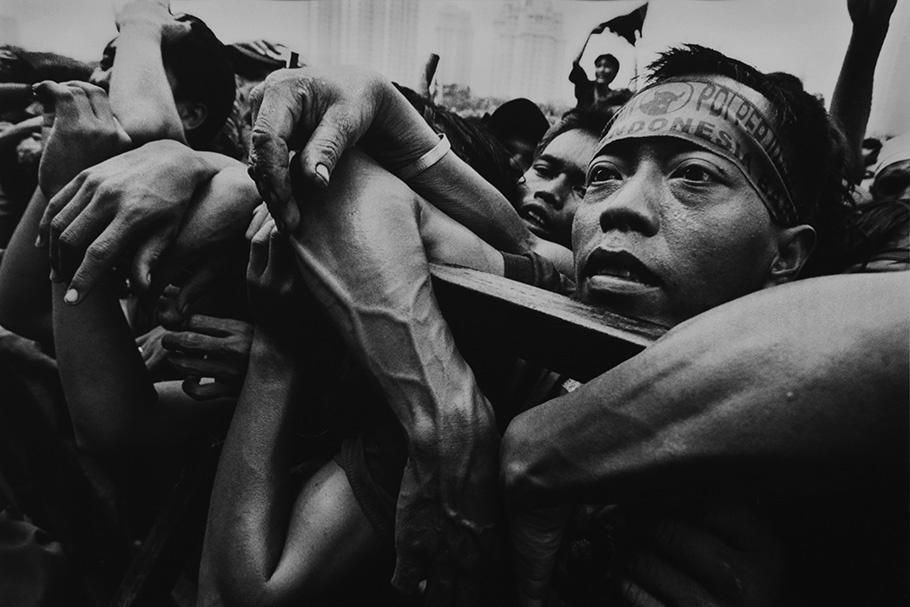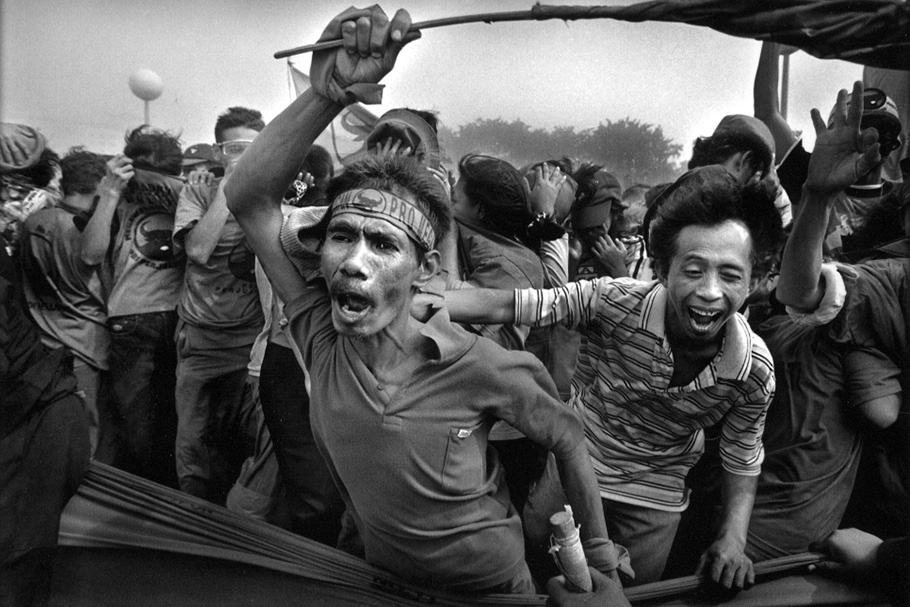 Jan Dago has been a professional photographer for ten years. He has photographed in more than 20 countries around the globe covering a variety of stories, from news and war to photo essays. As a child growing up in Denmark, Jan Dago made short movies and progressed into still photography. Early in his career, he gained experience in advertising photography and photojournalism. Taking a break from professional photojournalism in 1996, Dago taught his craft at the Danish School of Journalism. After a year, he returned to freelance photography, which he continues to do full time today. Over the years, Dago has received numerous awards and worldwide recognition for his work.
Jan Dago
The people of Indonesia have lived under prolonged, strict one-party rule. Long-time President Suharto was accused of greed and corruption. The 32-year-old regime, the Asian crises, and domestic conflict in 1998 have contributed to increasing unemployment, instability and poverty in Indonesia. An uprising in 1998, forced Suharto to step down and his successor, B.J. Habibie, was forced to promise an election the following year. This photo series was composed in June 1999, during this election campaign, when the people of Indonesia voted independently for the first time.
I worked on this project for one month during the election, as a self-assigned and self-sponsored project. I was drawn to Indonesia by the fact that the Indonesian population–over 200 million people–had never in their lives been able to choose their government. At the same time, I wanted to examine daily life in Indonesia, and discover how it had changed in response to the Asian crises and the changes in government.
This was my first visit to Indonesia. I did not go with any preconceptions. During my stay I learned that many people had lost their jobs during the crises. For those who previously were very poor or ill, the situation was pushed to the limit. This election seemed to be their only hope for a better future.
This newfound knowledge affected me and consequently, the way I chose to photograph. While the pictures are precise in capturing reality, I also tried to give the feeling of uncertainty or to leave some questions in each picture. The style of photography is different in each picture, because I worked to free myself from any form of composing and just make the pictures the way that I found worked in each case. In my selection of issues I choose to concentrate on the political, economic, social, and religious situations because these aspects are closely connected.
One year since the election, the new government is now accused of doing nothing to improve the situation. The situation is far from being resolved, and the hope that was instilled in people one short year ago could quickly turn into feelings of bitter disappointment.
The Indonesian government faces many problems. The country still suffers economically after 32 years of mismanagement. Several regions of the country are seeking independence. Ethnic and religious conflicts are ongoing. The previous leader, Suharto, is to go on trial on corruption charges and the population is demanding that he be convicted for his deeds. If this does not happen soon, the unstable situation in Indonesia could worsen.
—Jan Dago, October 2000