Plan a Visit
Moving Walls is an annual exhibition series that explores a variety of social justice and human rights issues through documentary practice, and is produced by Open Society's Culture and Art program.
Current Exhibit
Moving Walls 25: Another Way Home
September 26, 2018–July 17, 2020
Visiting Hours
Monday–Friday, 10 a.m.–5 p.m., except for U.S. holidays.
Admission
Free of charge. No reservations necessary.
For groups of 10 or more, please make an appointment by calling +1-212-547-6909.
Address
Open Society Foundations–New York
224 West 57th Street
New York, NY 10019
Featured Exhibition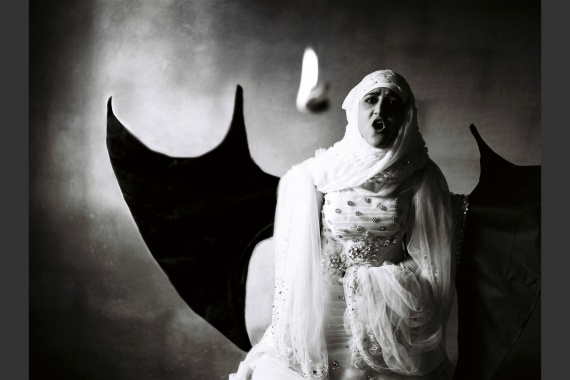 Another Way Home features eight projects by 13 visionary artists, journalists, and creative technologists dedicated to re-envisioning the topic of migration through documentary practice.