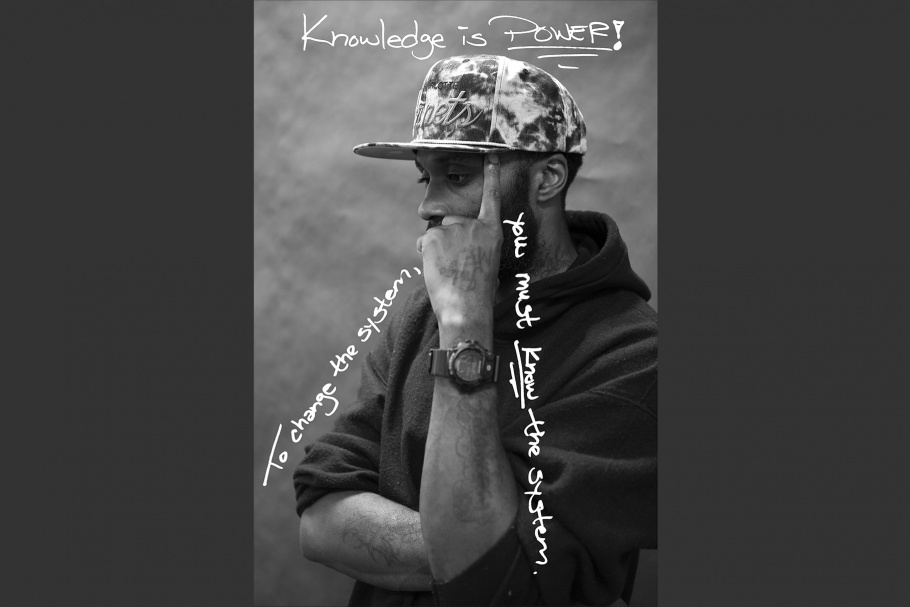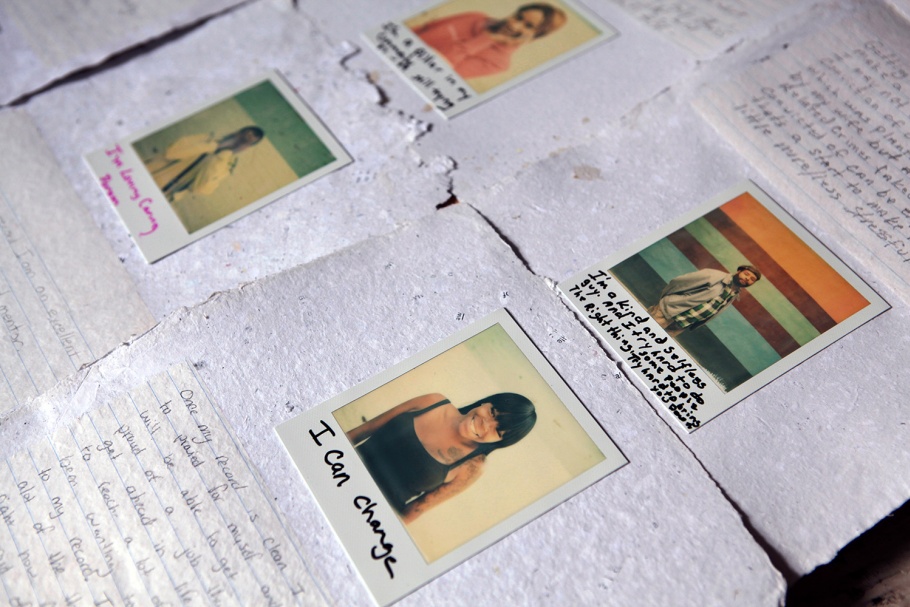 Reentry Think Tank is a project founded by artists Courtney Bowles (American, b. 1974) and Mark Strandquist (American, b. 1985) in 2016, with support from the A Blade of Grass Fellowship for Socially Engaged Art.
Reentry Think Tank is a collective of advocates—all who have experienced incarceration—that works to re-design services and policies to benefit people re-entering society after incarceration. The collective consists of: Hiram Adams, James Baker, Faith Bartley, Deanna Bell, Josette Bennett, Russell Craig, Aaron Crump, Alphonso Dashiell, Joshua Glenn, Anthony Hirschbuhl, David Jackson, Anthony Lovett, Sheila Michael, Tarrence Swartz, Colwin Williams, and Romeeka Williams. The think tank is part of the artists' ongoing commitment to using art to connect, amplify, celebrate, and power social justice movements.
At the core of their artistic practice is the belief that those most impacted by the criminal justice system possess the expertise needed in order to create change on personal and systemic levels. The Open Society Moving Walls Grant will support the expansion of the Reentry Think Tank project.
Reentry Think Tank
"These records hold us back, they hold us down. Like a tail, they keep tripping us up; as we try to move our lives forward, they come back to haunt us." —Karon, 28, project participant
All photographs tell stories, but a mugshot, like a criminal record, stigmatizes and repeats the same story about a person, regardless of what happens before or after an arrest is made. In the United States, over 70 million people have criminal records. These records disproportionately impact communities of color and create obstacles to employment, housing, education, health care, and social mobility.
The Reentry Think Tank transforms not only which stories are told, but also who tells them. Artists Courtney Bowles and Mark Strandquist founded the think tank in 2016 as a platform for its fellows—all advocates from Philadelphia who have experienced incarceration—to work with photographers, civil rights attorneys, and other community experts to transform the stereotypes, social services, and policies that impact their lives.
One aspect of the project includes free arts-integrated legal clinics organized by legal aid organizations and the Reentry Think Tank. At these clinics, lawyers expunge participants' criminal records, and think tank fellows facilitate symbolic acts of creative resistance where participants tear up and pulp their records to create fresh, blank sheets of handmade paper.
This exhibition features Reentry Think Tank artwork and powerful testaments of transformation that have been exhibited and used as advocacy tools in federal detention centers, city streets, galleries, church basements, and Philadelphia City Hall.
—Reentry Think Tank, October 2017